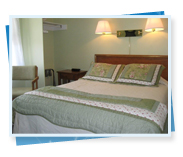 DUE TO THE COVID-19 OUTBREAK :
WE WILL OPEN JUNE 12 HOWEVER WE WILL NOT BE OFFERING  OUR CONTINENTAL BREAKFAST AT THIS TIME
WE WILL FOLLOW MAINE STATE CDC GUIDELINES AND MAINE STATE BOARD OF TOURISM GUIDELINES REGARDING CLEANING DISINFECTING AND ALLOWABLE GUESTS
Upon arrival you will be asked to sign a waiver that you have quarantined for 14 days or had a negative Covid test within 72 hours of your arrival. This is the honor system and for the safety of everyone.
To assure our guests of  Covid Free Accomodations, upon departure, your room will be "terminally" cleaned and disinfected and allowed to "cure" for 24 hours before  remaking, restocking and rerenting
AT THIS TIME WE WILL NOT BE OFFERING A THIRD NIGHT FREE
June122: $109/night
Peak Season June 19 thru Sept 7: $149/night 2 night minimum  
Sept 8 thru Oct 8th: $109/night
Columbus weekend October 10, 11, 12: $129/night
Oct 12 until Halloween: $79/night weather permitting
no continental breakfast 
3 night minimum stay Always
June 12: $139/night
Peak Season June 20- Sept 7: $169 
Sept 8 thru Oct 8: $139/night
Columbus weekend : $149/night
Oct 12 thru Halloween: $109/night
no continental breakfast
4 night minimum always – please call for weekly rate
June 12: $169/night-Stay 4 nights 
Peak Season June 20-Sept 7: $199/night
Sept 8 thru Oct 8: $169
Columbus weekend October 10, 11, 12: $199/night
Oct 13 until Halloween: $149 temperature permitting
free-no continental breakfast
The Cape Porpoise Motel is the ideal location for your stay in Maine. Situated just off the center of this quaint New England fishing village, Cape Porpoise offers an array of dining from catch of the day lobster in the rough at famous "Nunans Lobster Hut" to full service finer dining or take out, most within walking distance of the Motel.
Stroll to the village to artisan shops, appreciate local art and harbor views. Unwind with a lovely 1 mile walk to the pier for sunrise views and Goat Island Lighthouse. Spend a day on the white sands of Goose Rocks Beach or explore the tide pools of Kennebunk beach, each just two to three miles away.
Whether antiquing, biking, kayaking, hiking, or sharing a family day at the zoo, amusement or water park, area activities abound in Maine and are easily accessible from our very convenient location.
Our cozy seven rooms offer comfort and convenience with heat, AC, mini fridge, in room coffee maker, cable TV, bedside alarm clock and full bath and personal hair dryer. We suggest you leave the windows open to experience the quiet side of Kennebunkport as the fresh air and sounds of the ocean lull you to sleep. Awake to sunrise over the park like front lawn as a lovely home baked continental breakfast awaits in the office. The coffee is on by 7am and our  muffins and coffeecakes are fresh from the oven by 7:30. Teas, juices, cereals and fresh fruits, bagels and spreads round out the breakfast selections. A rattan serving tray is provided in each room for your convenience. Bring breakfast back to your room or out to the patio for al fresco enjoyment. Share conversation with new folks you'll meet or with your hosts John and Deb Morin.
Evenings are often enjoyed on the patio as guests are lured to the fireplace like moths to flame. Friendships are forged and stories are shared occasionally into the wee hours.
Whatever you have planned in Maine, include a stay at "The Cape Porpoise Motel" and see for yourself why guests keep coming back to "Experience the quiet side of Kennebunkport." It's our favorite place to exhale.